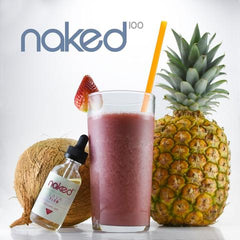 Ever find yourself sitting at a vape shop or online browsing through thousands of flavors trying to decide which flavor you will love best?  Tired of buying ejuice and once you get a quarter way through the first tank you realize that you cant keep vaping this flavor?  So have we!    
Looking back at our ejuice sales for the first half of the year here at Vape Ciy we have some clear customer favorites. We thought it could be helpful to inform our visitors of the top selling flavors in hopes of making your decision a little bit more educated. 
The Top Sellers for Vape City so far this year are as follows:
#1. Lava Flow by Naked 100:  If you have not heard of or tried this flavor you should really thing about it.  The flavor is Strawberry, Pineapple, Coconut and in our opinion is reminescent of a strawberry pina colada.  During the inhale you get a slightly sweet blend of tangy pineapple, creamy coconuts and hints of strawberries. The exhale tastes smooth, sweet, and refreshing.
#2. Lemon Butter Cake by Decent Juice Co:  This flavor blends the lemon and butter cake so perfectly it is far and awa better than any lemon dessert flavor we have had.  The company really put in a lot of work to get this recipe so well balanced.  This is one desert flavor that is not too hard on coils, even when using higher wattage devices. 
#3. Blue Razz by Air Factory: This is a delicious Blue Raspberry Taffy Candy flavor. The company really balanced the sweet and tart in this flavor very well. While it is a sweet flavor it is still relatively easy on coils and is the 3rd most popular flavor that we sell or have ever sold.   This is one of Air Factory's flavors from their original line and remains a consistently popular juice.